About Embrace.com:
Embrace.com is a domain name sales marketplace specializing in the sale of meaningful and valuable .com domain names. Our forward thinking buyers acquire targeted domain names to create resonating brands, to rebrand an established business, and to enhance or complement a company's web presence.
Parties interested in buying a domain name listed for sale via Embrace.com can fill out the purchase inquiry form on individual domain name landing pages. An Embrace.com representative will typically respond within 24 hours. Deals are transacted via Escrow.com, GoDaddy, Dan.com, or a concierge escrow service provided by a law firm.
Embrace.com actively acquires exceptional .com domain names. The company focuses on one word .com, 3 letter .com, and other meaningful .com domain names. Please get in touch if you would like to sell a great .com domain name.
The Embrace.com domain name marketplace is owned and operated by Top Notch Domains, LLC. The company is located in Wellesley, Massachusetts. Embrace.com is a Bronze-level member of the Internet Commerce Association (ICA).
At Embrace.com, we embrace .com domain names.
Embrace.com Management: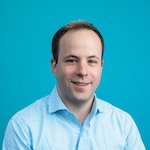 Elliot Silver – Founder and General Manager
As President of Top Notch Domains, LLC (TND), Elliot Silver operates Embrace.com and its marketplace. Elliot has been involved in the domain investment space since 2003 and has facilitated millions of dollars worth of domain name sales.
Some of the domain names sold by TND include Accurate.com, AspenRealEstate.com, BikeTours.com, Cappuccino.com, Cura.com, Hyena.com, KJP.com, LightningRods.com, Luminous.com, MetroWest.com, Milford.com, NLC.com, Russet.com, SecuritiesLaw.com, SHS.com, SkyBlue.com, Squads.com, and Susquehanna.com. The company has sold thousands of domain names since its inception.
Elliot is a graduate of Muhlenberg College (BA) and New York University (MS). He lives in a suburb of Boston with his family.
Note: At this time, Embrace.com is not accepting listings for domain names owned by third parties.